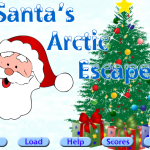 Santa's sleigh crashed in Antarctica (darn Apple maps!). He must find his sleigh so he can deliver his gifts to all the good girls and boys on Christmas Eve. Help Santa find his sleigh and escape from the frozen tundra!
There are many arctic creatures who don't possess the spirit of Christmas and want to harm Santa. Be careful not to be attacked.
Santa's Arctic Escape was the 9th and final game I made in Intro to Game Design last semester. I thought it was appropriate to make a Christmas-themed game just before the holidays.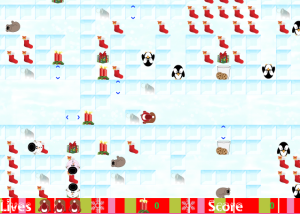 You can download it for free here:
Santas Arctic Escape
Added: 17 December 2013
By: Nybiru
This game was based on the Pyramid Panic tutorial in The Game Maker's Apprentice
.
Share!
Follow!