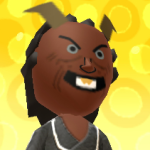 If you've never heard of the Krampus, be prepared to add this delightful character to your family's holiday traditions! In Germanic folklore, Krampus is St. Nicholas's devilish companion. Whereas good old St. Nick brings gifts to the good little boys and girls, Krampus takes care of the naughty children. While Santa Claus is happy with offerings of milk and cookies, Krampus would prefer to be offered schnapps.
I thought he would be a great addition to my Tomodachi Life Island to go along with Santa Claus and Mrs. Claus. I needed more crazy looking characters.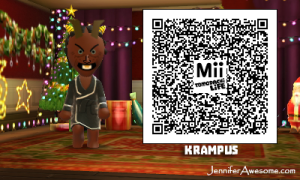 Even Krampus is getting into the Christmas spirit with his festive holiday interior!
I think Krampus should become a more popular Christmas character in the United States, right along side Santa Claus. What do you think?
Have you been nice this year? Or will Krampus have to visit your house?
Share!
Follow!