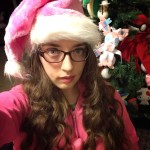 As is tradition, we have a really nerdy Christmas tree this year. Actually, two of them. Our main Christmas tree is decorated with an assortment of dorky things, mostly stuffed animals. I also have a smaller pink Christmas tree that I decorated with Pokemon this year.
This tradition started two Christmases ago. It was the first year that my boyfriend and I lived together, and we didn't have any actual Christmas ornaments (bought two that year, two snowmen) and filled in the rest of the tree with our action figures tied to string. Then last year, we didn't have room for the big tree, so I got a small pink one instead and decorated it with pink action figures and small pink plushies.
This year, we have plenty of room again, so out came both trees. We used mostly stuffed animals this time because we were too lazy to put strings on our action figures this year.
Here's our main tree. I added a winking Pikachu, a smaller Sylveon, and three normal ornaments (including a stegosaurus) since I took the pictures.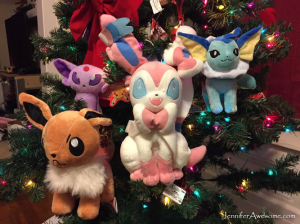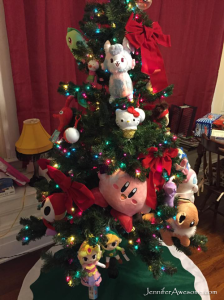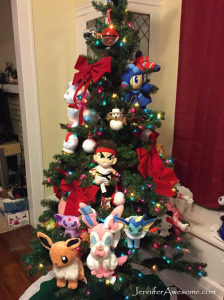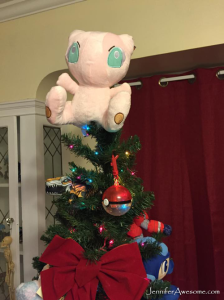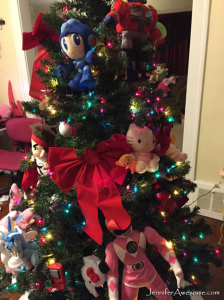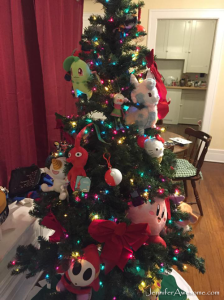 And here's my Pokemon tree:
Maybe next year we'll have three or four trees!
If you're curious here are our trees from 2012 and 2013. I didn't think to post them on my blog before:
Share!
Follow!