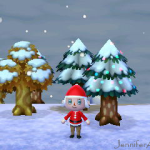 I haven't been playing Animal Crossing much lately. Too many other games have been released recently, plus the whole college thing getting in the way. Anyway, I visited my village, Dinotown, long enough to spread holiday cheer and make a couple festive outfits. This post contains the QR codes for a Santa Claus outfit. (Check my next post for Mrs. Claus.)
Here is my character cross dressing as Santa Claus: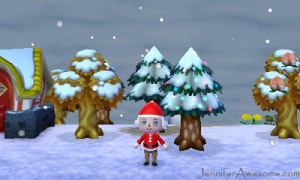 And here are the QR codes if you'd like to dress your character as Santa Claus.
I also made a design for a matching hat. It's a very simple non-pro design that could be replicated in about half a minute, but here's the QR code if you would like to use it: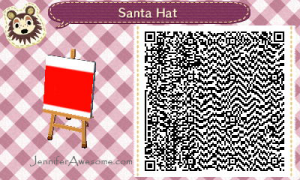 Merry Christmas!
I also have a Mrs. Claus QR design! Animal Crossing: New Leaf Mrs. Claus Outfit
Share!
Follow!