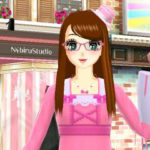 I enjoyed Style Savvy: Fashion Forward more than I expected I would, so of course I had to get Style Savvy: Styling Star as soon as it was released. I was a bit bummed that the new Style Savvy game was only available as a digital download in the US, and that they put it on 3DS instead of Switch, but it is still a worthwhile purchase if you enjoyed the other games in the series.
In this iteration of the game, you can create your own fashion designs and share them through the online Design Centre. I created a few designs to share.
You can download my designs in the Design Centre, which can be accessed through your in-game phone. Once you are in the Design Centre, click "Enter Item ID" and enter the item ID number below for which ever designs you would like.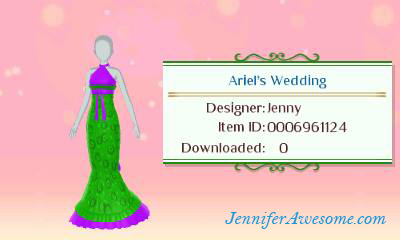 This Little Mermaid inspired wedding dress is perfect for any bride looking for a non-traditional wedding dress fit for a Disney Princess!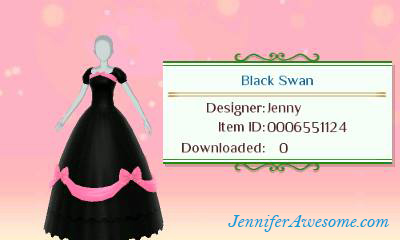 Show off your darker side with this elegant ball gown inspired by Odile, the black swan of Swan Lake.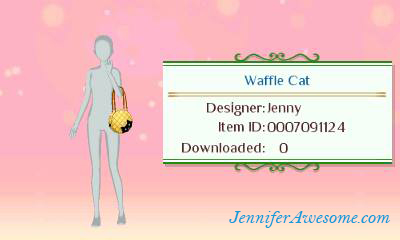 Looking for a cute and quirky handbag? Look no further than this round bag featuring delicious waffles and an adorable black cat!
Check back again later. I might add even more Style Savvy: Styling Star designs.
Share!
Follow!