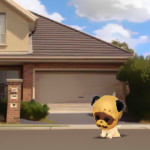 Here is the QR code for another Mii character I made for Tomodachi Life. This one is a random pug dog. I don't know what made me what to make a pug, I just did. He is short, has a wrinkled face, and is wearing a dog suit. If you give him a different outfit, I bet he will look really disturbing looking.
His real name is Pug Pug and his nickname is Pug. He is just a pug. Invite him to your island. Give him a rent-a-dog ticket. The possibilities are endless!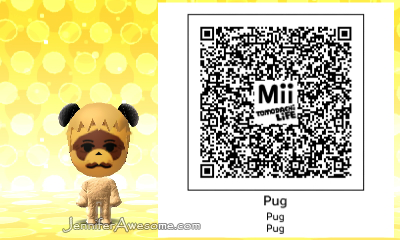 His outfit is made up of a puppy costume and the ears from a different color puppy costume to make his coloring more closely match a fawn pug.
Share!
Follow!