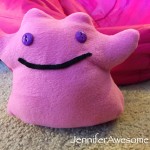 I got bored and made a Ditto plush doll yesterday. He only took about an hour or so to make. I used a pink fleece material for the body, purple buttons for eyes (I didn't have black), and a thin black rope for the mouth. He is stuffed with Poly-Fil stuffing.
I made the pattern by drawing the basic shape of Ditto onto regular computer paper (while looking at Ditto's entry in the Pokedex 3D Pro app on 3DS). I also cut a vaguely oval-shaped piece of paper to make the base, then matched it up to the main pattern pieces and cut it down until it was the perfect size. I cut out two Ditto-shaped pieces of fleece and one oval piece for the base. I sewed the eyes and original mouth onto one body piece before sewing them all together.
I originally made the mouth out of pink ribbon, but didn't like how it looked. I saw that I had some black rope that might look better as a mouth, so I took a seam-ripper and removed the ribbon, then sewed the rope onto the plushie by hand.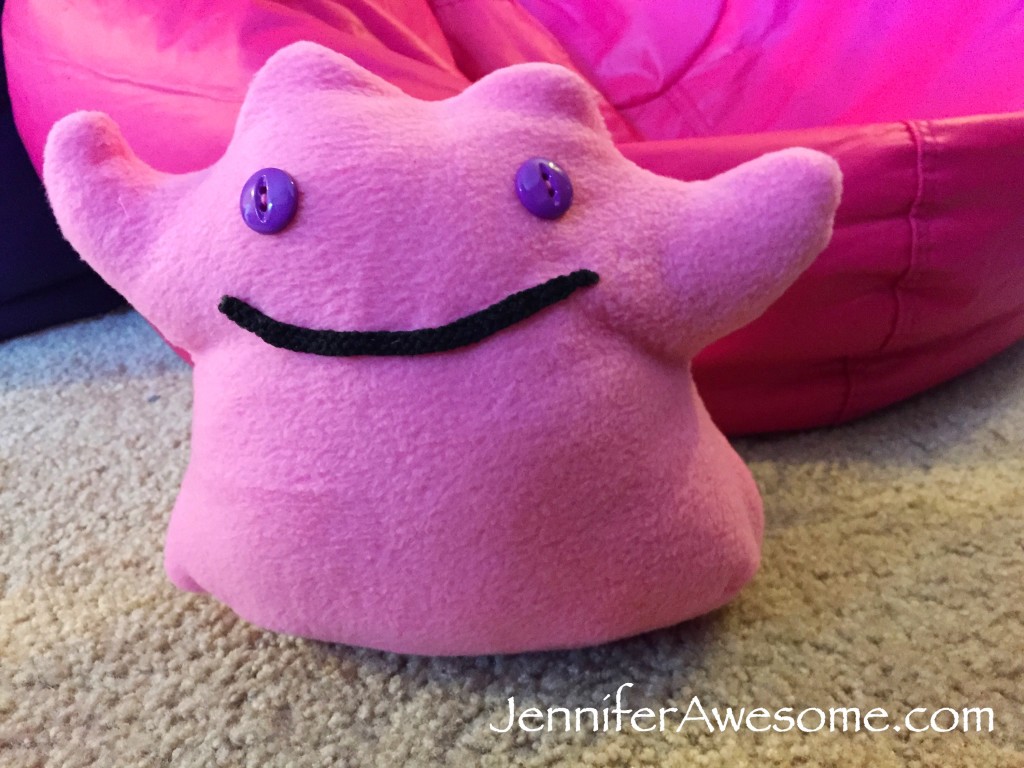 Share!
Follow!