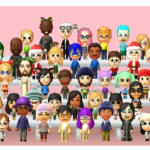 While browsing Miiverse, I came across a post from a Tomodachi Life player showing off all of their Miis. I see a number of familiar faces on this island!
Thank you, Midna, for adding my Miis to your island! I'm glad you enjoy them!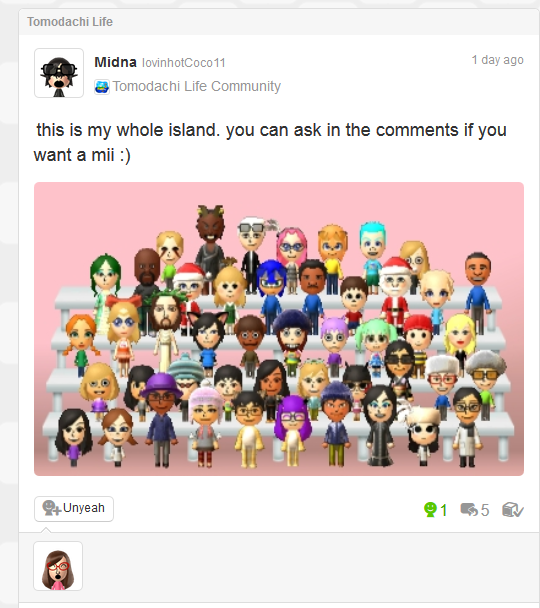 I see my Sailor Venus, Ness, Krampus, Santa Claus, and Mrs. Claus in the screen shot!
Has anyone else used my QR codes? I'd love to see screenshots of my Miis having fun on your island!
If you'd like to follow me on Miiverse, my username is NightDriver2600 and my display name is Nii.
PS: My side-scrolling brawler game (working title: Petal Quest) will be finished soon. If all goes according to plan, it will be released in early May. I will post an announcement here when it is ready. The website for Nýbiru Studio will finally go live around the same time as well.
Share!
Follow!