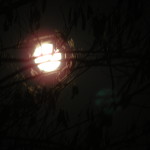 The Article of Organization for my new indie game studio have been successfully filed and I have applied for an EIN number, so I believe I have all of the legal paperwork to start my business complete. I found the forms I needed online rather than going through a 3rd party service like LegalZoom, since they were going to charge me an extra $99 for something I could easily do myself for the price of a postage stamp.
I'm planning on launching my studio's website sometime around October, and starting social media campaigns either around the same time or several weeks before the website goes live.
Right now, the most important thing for me to do, obviously, is to get a game finished and ready for release. There's no point in launching the website until I have a product ready.
I'll post more details here in my blog as I progress. I don't want to give away too many details yet.
Stay tuned.
Share!
Follow!