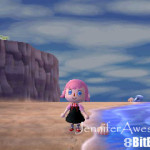 With Animal Crossing: New Leaf, you can cosplay any time you want, without spending any money to make your costume. Here's my character dressed as Lucy from Elfen Lied: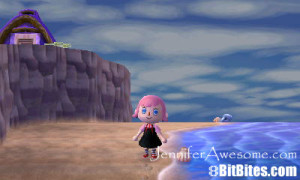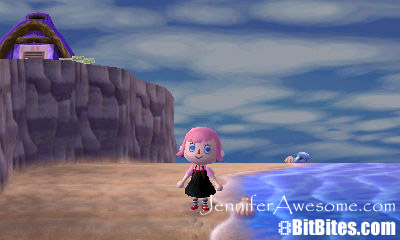 I designed the dress in the Able Sisters' shop and paired it with appropriate shoes and leggings from Kicks. I'm still waiting to see if there is a purple hair bow or a white cat ear headband to finish the cosplay outfit.
If you would like to cosplay as Lucy in Animal Crossing: New Leaf, feel free to use the QR codes for my outfit:
(Click on the images to enlarge, or they may not scan.)
I've also made my town tune Lilium (or at least as close to the song as I could within the limitations of the game).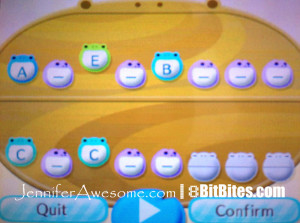 Feel free to use this tune for your town if you'd like.
If you have the Dream Suite, you can also check out a dream version of Dinotown to get my other designs (or to trample my flowers and hit my animal villagers with a net).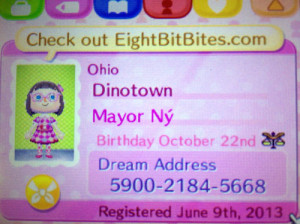 I will also be posting other fun designs here and on the facebook page for my gaming blog, 8BitBites.com. We will also be starting an Animal Crossing: New Leaf cosplay contest on 8BitBites soon. Check the site and FaceBook page for details later this week. You could have your original costumes displayed on the site!
Share!
Follow!