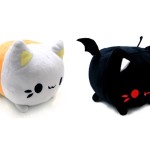 I've posted about Tasty Peach Studios and their awesome plushies before. They have recently hit a patch of bad luck. Their van and containing a lot of equipment and merchandise was stolen while attending a convention in Florida, and to raise extra funds in order to keep their business going, they will be re-releasing two of their retired limited edition Halloween Meowchis. The original black bat and candy corn will be available to preorder starting today. They will also reopen a limited number of preorders for the limited edition white tiger Meowchi that was originally only available at Colossalcon at the same time (there will be an unlimited preorder for him one last time at a later date).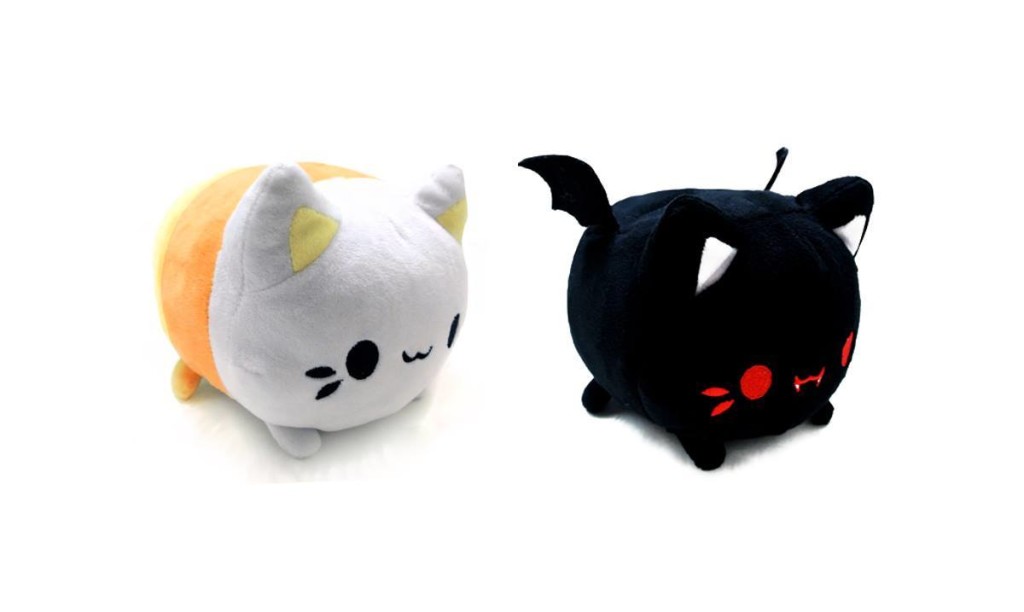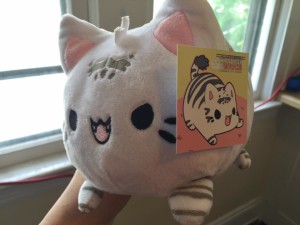 I'm excited for the black bat and original colored candy corn since I only managed to get he recolored variants. I was lucky enough to get the white tiger at Colossalcon. He was the main reason I wanted to go to Colossalcon this year. He is super cute and definitely worth adding to your collection! Look how fierce he is!
Tasty Peach Studios will also be offering a number of new products for preorder this month. The sea bunnies and mint chocolate chip Nomwhal will be available for preorder starting 8/15, and a Kickstarter for giant Meowchis is scheduled to go live on 8/20. I'm hoping to get the strawberry lemonade sea bunny and both giant Meowchis, depending on the price. The nomwhals and sea bunnies will be permanent store-staples, I believe, while the giant Meowchis will likely only be available from Kickstarter.
I just wanted to help promote this awesome company and help them be able to continue to bring us new kawaii plushies. If you have been debating purchasing a Meowchi or other plush from them, now is the time!
Share!
Follow!