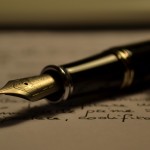 I've been pretty busy with schoolwork and finishing up editing a new book that I hope to self-publish before Halloween. I haven't told many people yet, but I am going back to school via online classes at SNHU now.
I was originally going to get my bachelor's degree in video game development, which is what my associate degree is in, but I changed my mind and have switched to creative writing. I have a number of reasons for making this switch. I believe that I could combine these two skill sets and become a writer for video games someday, or simply be a freelance writer or independent author while also working on the occasional indie game. I think this is just a better career path for me (not that many people even end up working in the field they majored in anyway!).
I also had significantly more credits that could be applied to the creative writing degree, which is the difference between being in school for just over one more year, or for just over two more years. An extra year would mean significantly more debt.
I will save reviewing SNHU until after I have taken more classes there. I chose SNHU because it is a fully accredited university with an actual campus. Taking online classes is the only way I can keep working while also going to school full-time.
I just wanted to write a quick update, since I haven't posted anything in a while.
Share!
Follow!