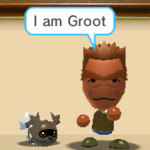 After I got my New 3DS XL, I decided to use my old 3DS to give myself more Streetpasses. I made a Mii of Groot for that 3DS's Streetpass. I haven't put Groot into Tomodachi Life or Smash Bros yet, but he does have his own Pokemon Rumble World game save (partially to farm for Poké Diamond).
Feel free to scan Groot into your 3DS. You can use him in Tomodachi Life, Super Smash Brothers, or any other games that use Miis.
Let me know in the comments in how you have used my Groot Mii!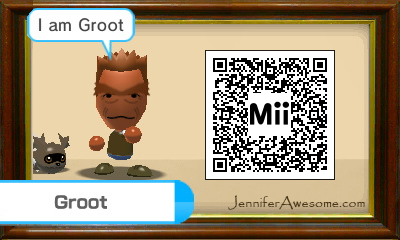 Here he is with Rocket Zigzagoon.
Share!
Follow!