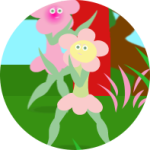 My game Petal Quest is now available for purchase! Since it's my first game, I set the retail price to $1.99, and am offering an introductory sale of 50% off until the end of July! I also need to sell at lease 5 copies by the end of the semester.
Petal Quest is an arcade-style side-scrolling brawler about a flower who must save it's garden from being invaded by weeds. The weeds will stop at nothing to defeat the flowers and take over all of the Earth's gardens.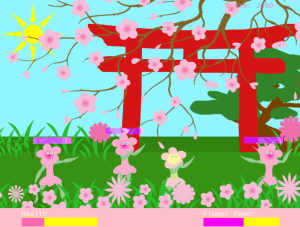 The game features a regular arcade/story mode and a score attack mode, where you can play each stage individually to try to beat your high score.
There are five different stages with different garden/nature themes. It supports both gamepad and keyboard input.
I wanted to make a side-scrolling beat 'em up game, but I also wanted to do something different and more unique. I thought the idea of a flower having to save it's garden was a fun concept. I think there is a place in the market more female-oriented games (that aren't about babies, cooking, or dressing up).
It can be purchased directly from itch.io and from my new website for my game studio, Nybiru.com.
Share!
Follow!