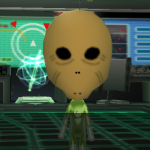 Everyone's favorite Asgard, Thor from Stargate SG-1 is ready to beam down to your Tomodachi Life island!
I made him when I was thinking of all my favorite strange looking, non-human characters that I could make for Tomodachi Life. I'm trying to get the weirdest looking baby miis possible to send out into the world via Streetpass. So far, Thor is still single on my island.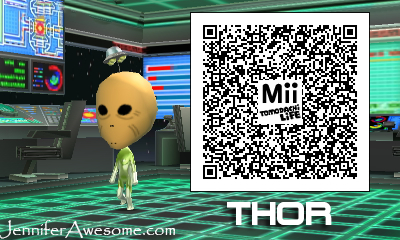 He has a UFO head accessory. You can remove it if you'd rather he looked more serious, but I thought it was fun!
Share!
Follow!