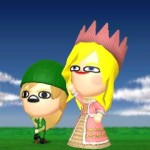 Have you ever wanted your own Petch and Lonk in Tomodachi Life? Now you can with these QR codes! These miis are recreations of the Petch from Texas and Lonk from Pennsylvania Miis who were first discovered in StreetPass Plaza and were circulated around the internet.
They also work great in Super Smash Bros if you have unlocked the Princess Peach crown for Petch and bought the Link outfit DLC for Lonk. The QR codes should work in Mii Maker as well if you would rather have them available to use in any of your Mii-compatible games.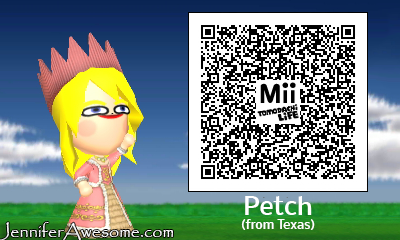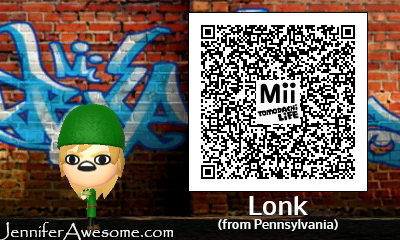 I made this version of Petch, and Lonk was made by Kirbiti (I don't remember where I got the original QR code, so I've generated my own here).
And for your additional entertainment, here is a small photo gallery featuring Petch and Lonk!
edit: I had the wrong QR code on the image for Petch. It's fixed now.
Share!
Follow!