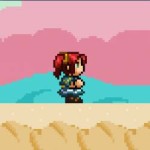 I posted a list of websites offering free content that can be used by indie developers back in 2013. Here is another list of a few more resources that I have discovered since then.
Art Assets:
OpenGameArt – OpenGameArt.org offers a variety of art assets that can be used in your game. Make sure to check the licensing restrictions for each piece you use.
UnLucky Studio – A new pack of free art assets is posted every month.
Royalty Free Music:
Incompetch – Royalty free music that can be used as background music. You must include credits for any music pieces you use. You may also purchase a no-attribution license if you cannot include credits to the composer in your game.
Sound Effects:
sfxr – This is a handy little tool for creating your own basic sound effects for your game.
SoundBible – A variety of public domain and creative commons sounds effects.
Fonts:
FontSquirrel – 100% Free for commercial use fonts. All of the fonts available on this site can be used in your game without purchasing a license.
Check out my first list of free content here: Free Content for Indie Developers – Part 1
Share!
Follow!