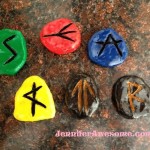 I'm planning to do a cosplay of the Elf from Dragon's Crown for Midoricon in a couple weeks. I still haven't finished my costume, despite the the con being the first weekend of September, but I did at least make a set of runes from the game as a prop (that I probably won't use at all).
[Scroll to the bottom if you were just looking for the Dragon's Crown rune guide]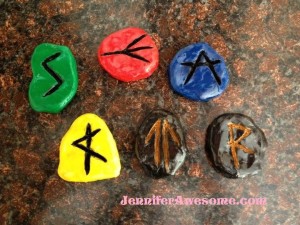 I made them out of Sculpey oven-bake clay. The symbols were carved into the clay before baking and then painted (using a plastic tool that came with the clay, since I didn't have a small enough brush) and then coated in Sculpey gloss glaze.
If you found this page because you were searching for a rune guide for Dragon's Crown, here you go: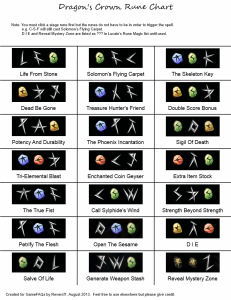 Click on the image for the full version. This Rune Chart was created by Reverof1 for GameFAQs.com. I used the images on the rune guide for reference when I was making my runes.
Share!
Follow!