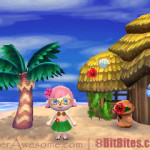 In the spirit of summer, I've dressed my Animal Crossing: New Leaf character up like a hula dancer, complete with a coconut bra and grass skirt. While she doesn't exactly fill out a coconut bra as well as you might expect from someone who's (apparently) old enough to be mayor, this is the perfect outfit for collecting sea shells by the shore and visiting the island.
Here are the QR codes for this summery outfit:
And even with the tiny coconuts, the gyroid on the island seems to be enjoying its view of this outfit.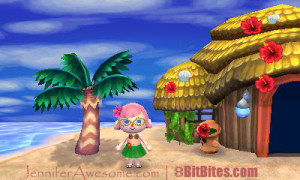 Share!
Follow!