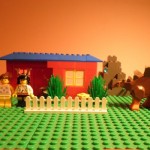 While looking at apartments and houses to rent, I realized that it would make more sense to just build a new home. Most rentals in my price range are in the ghetto or infested with small children and drunk college kids. Since my boyfriend didn't seem to like my suggestion that we build our house out of dirt and stuff, I had to find an alternate building material. I think it turned out pretty good. Take a look at our photos and let me know what you think!
Here Hans and I are standing outside of our beautiful new home. It's a cozy ranch style home built from the highest quality red bricks. It even features an iconic white picket fence, representative of the American dream (no, there will not be 2.5 kids or minivans any time soon):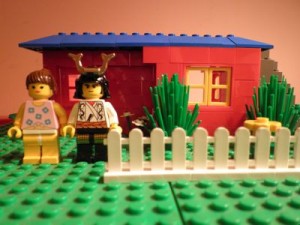 A new house isn't complete without a new car! Since we don't need a minivan, we opted to get a more fun, sportier vehicle. Here we are in our brand-new sports car sitting in our driveway: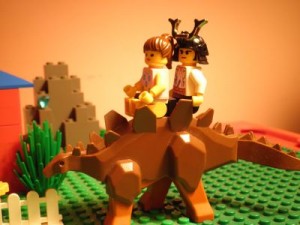 Let's go inside now, shall we? In this next photo, you can see Hans and I enjoying a meal in our modern, minimalist new kitchen. It was my turn to cook dinner today. I decided to make an Ethiopian recipe that I've been wanting to try out: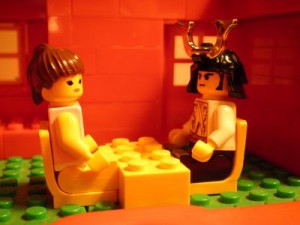 Now let's head on over to the bedroom. Here Hans and I are testing out our super comfortable new queen-size Tempur-Pedic mattress: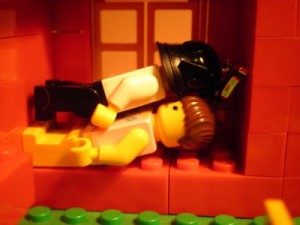 I hope you enjoyed your photo tour of our new home!
Share!
Follow!